Have you ever wondered why is it that when you go home after getting an amazing hair cut or color you can never seem to duplicate the look?
Well it's because you may not be set up for success with the right tools you need to achieve that end result.
Make sure hair's 100% dry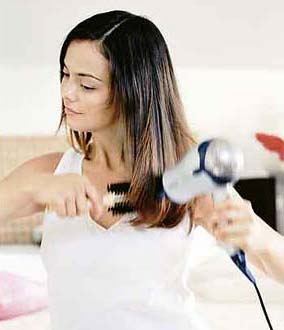 Before you use a flat-iron, curling iron or any other hot tool, make sure hair is thoroughly dried – otherwise, the heat can cause damage. The one exception: Wet-to-dry-flat-irons, which are specifically designed to be used on damp hair, but this, may take much longer than traditional methods. Ask your stylist next time you're in which tool is best for you.
At Edges Salon and Spa, you can rely on us to not only use the right products, but our stylists are all expertly trained in the techniques needed for every hair type!

Related posts: